Find It. Love It.
WHERE BANGOR
LOVES TO SHOP
Shop & Stay
Bangor Mall® is the only enclosed regional mall within the top two thirds of Maine and the Eastern Provinces of Canada. The center features 80 stores including "must shop" retailers and restaurants, including your favorites like Dick's Sporting Goods, Hollister Co., JCPenney, LensCrafters , Macy's, Pandora, rue21, Sears, Victoria's Secret and Yankee Candle. The center's location at the crossroads to the mountains in the north, Bar Harbor and Acadia National Park in the east, and lakes and rivers west of Bangor, makes it a popular spot to visit
Conveniently located in The Greater Bangor Area, this shopping destination is the perfect stop for a quick weekend trip, mini getaway or vacation with the family. Take a trip to this popular vacation destination in Maine and discover why the shopping center one of the area's main shopping stops. Enjoy an assortment of delectable dining options at one of the available restaurants or grab and go stations while shopping for an experience that is truly unlike any other. You'll love the shopping, dining and attractions readily available in the area.
Attractions
Bangor Mall, the downtown shops, plus many museums and theatres in the area offer a wealth of interesting things to do and see. If you are looking to get up-close and personal with the great outdoors, there are a multitude of walking and hiking trails, both in and out of the city. Take the challenge of white water rafting or a passive whale watching trip. Head to Bar Harbor Whale Watch Co. and schedule a whale watch during the day or at sunset, or take the Historical Lighthouse & National Park Tour, hop on a sightseeing and nature cruise, or even enjoy happy hour during the sunset on a cruise. Or, head to Moosehead Lake to see Maine's largest freshwater lake. There's so much to do in the area!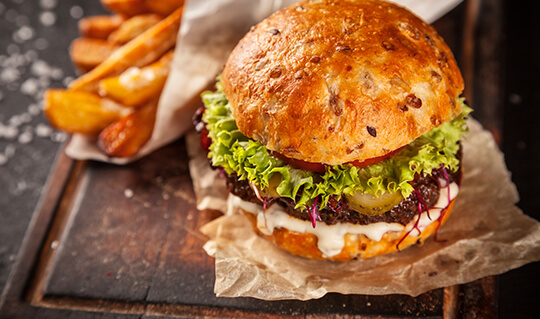 Dining
Discover a delicious selection of dining options near the shopping center. Bangor Mall presents an impressive number of dining options near the center with a wide variety of dine-in restaurants you're sure to love. Head to Texas Roadhouse or Chili's for a fun get together with the family after a full day of shopping. Or, check out Uno Pizzeria & Grill in the middle of your day for a quick bite to eat so you can get back to the mall quickly. Other favorites near the center include Oriental Jade, Miguel's and more. No matter what you're craving, there are sure to be a number of quick, casual and even formal dining options close to, or on-site, at the shopping center.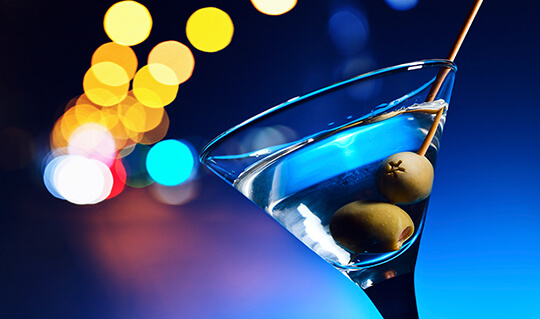 Nightlife
No vacation is complete without a night out on the town, so if you are looking for a nightcap, movie or live music, the area surrounding the shopping center has you covered. Explore beyond the city and indulge in the northern hospitality that is sewn throughout the 21 communities that make up the Greater Bangor Region. If shopping until you drop isn't your cup of tea, there are plenty of nighttime activities, indoor and out, that are easily accessible and within a 30 mile radius of the shopping center. Head to local favorites like Nocturnem Draft Haus, Paddy Murphy's Irish Pub, Blaze or Half Acre Nightclub for a night you'll never forget.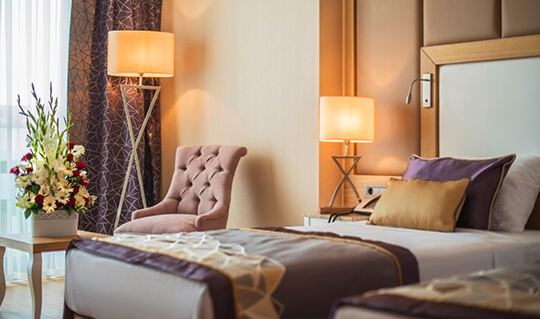 Accommodations
If you're interested in making Bangor Mall your next vacation destination, there are a wide variety of accommodation options to choose from for both the business and leisure traveler. From bed and breakfasts to charming inns, or luxury resorts to economical motels, The Greater Bangor Area and the surrounding area has a selection of lodging to meet every individual comfort and budget. Head to the best centralized place to stay while experiencing the many great things there are to see and do in The Maine Highlands Region. When booking your vacation, take a look at the following area hotels: Black Bear Inn, Courtyard by Marriott, Hilton Garden Inn and Holiday Inn.
Group Tour Reservations
Planning for a group of ten or more? Book a group tour and receive special discounts.
BOOK A GROUP TOUR